Kanchipuram | Chennai, 2020
A project on Kanchivaram silks inevitably calls for understanding the place it was born from - Kanchipuram. Famously known as 'The Land of Temples', Kanchipuram is believed to be one of the holiest cities to the Hindus of India. 
Temples were the center of all activities in the town in the medieval period. Traditionally, Kanchipuram produced simple, low count cotton saris. The fabrics that were made here came to be known as 'Kanchi cotton'. Due to strong trades with China along the Silk road, the possibility of silk being imported is well considered. It has evolved over time, reflecting its own identity. The most important being its significance in South Indian weddings. This project explores the evolution of the craft through an investigation into the larger questions of the Handloom industry.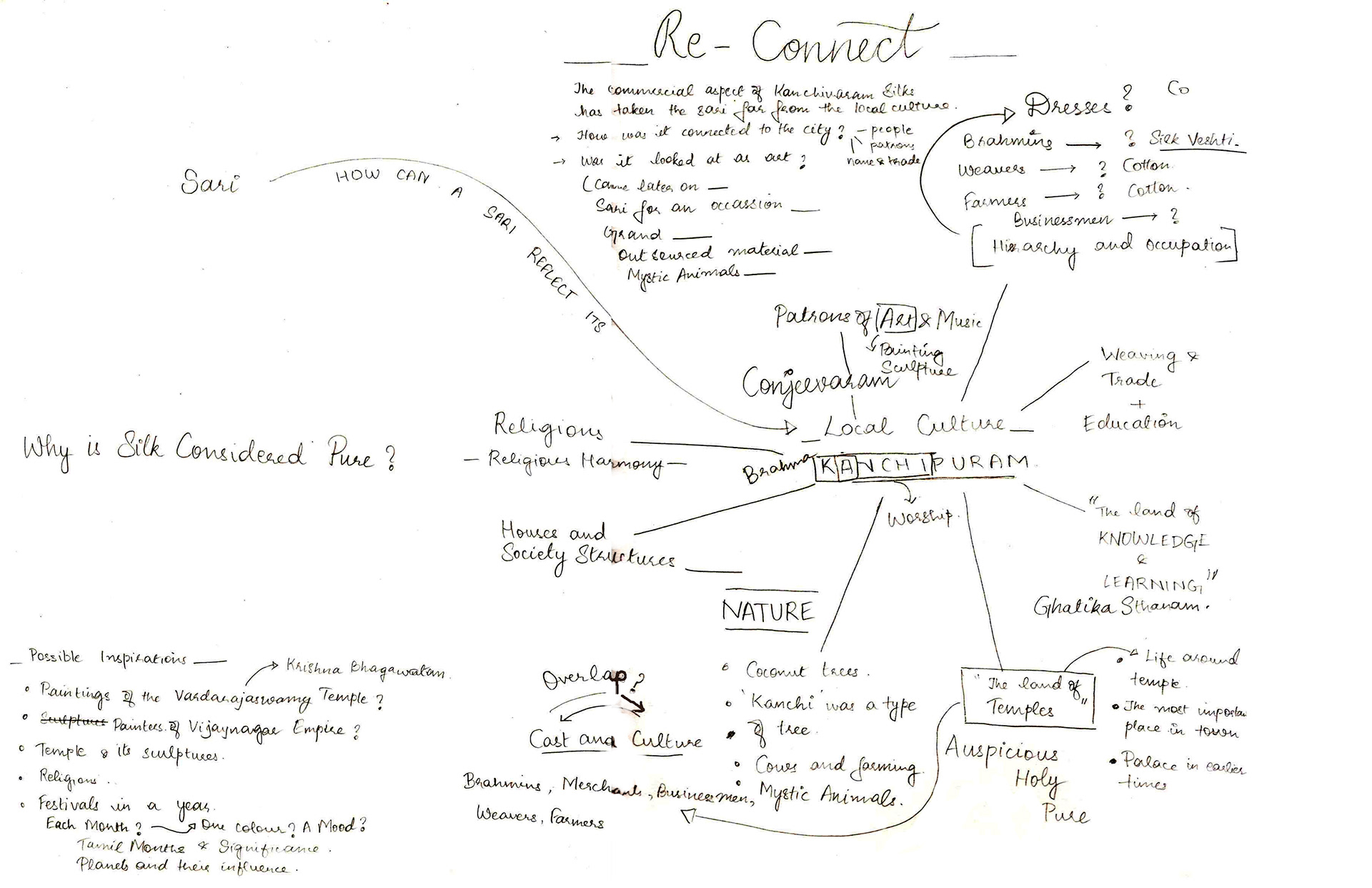 Why revival in craft?
Are craft systems truly sustainable?
Do traditional crafts contradict technology/development/innovation?
Are the health implications on artisans collateral damage?
What defines authenticity? Is it a myth?
What is tradition?
There already exists a distinct reputation for the Kanchivaram silks globally. With bustling streets, an endless number of shops and people eager to direct customers to make their profits, the experience of witnessing the brilliance of the craft is easily lost. This world-wide recognition, high demands and marketing tactics has resulted in the creation of different varieties and versions of the Kanchipuram Silk that the traditional identity and aesthetic of the sari becomes a blur. It is also indirectly responsible for the loss of identity of other silk crafts in the neighbouring regions. An attempt at tackling these problems and exploring the balance between tradition and modernity resulted in two collections with independent journeys and experiences.