Inspiration
In a parallel to understanding the evolution of the craft, I was also intrigued by the growth of painting styles in India over time. The paintings of H.N. Suresh particularly caught my attention because of the similarity of themes to the temple murals but the contemporary style in which they were presented. Artist H N Suresh brings to fore, a combination of astrology, astronomy and art in his series of paintings — Nakshatra Mandala, Navagraha Mandala and Rashi Mandala. In Navagraha Mandala, the portrayal of every planet captures the viewer's attention. The powerful depiction of eyes in each of his paintings, combination of hues and also placement of planets based on astrology and astronomy is an interesting aspect.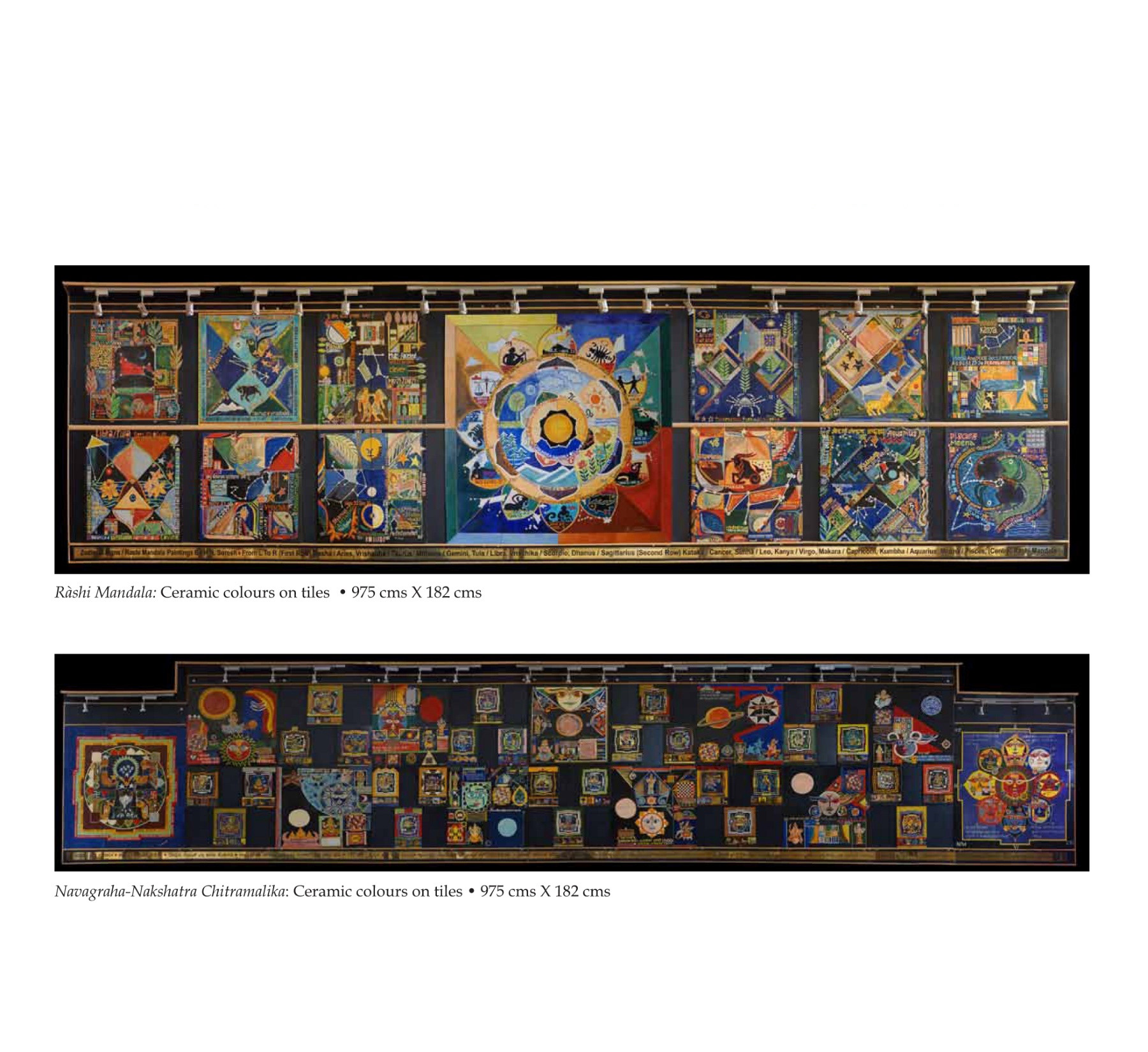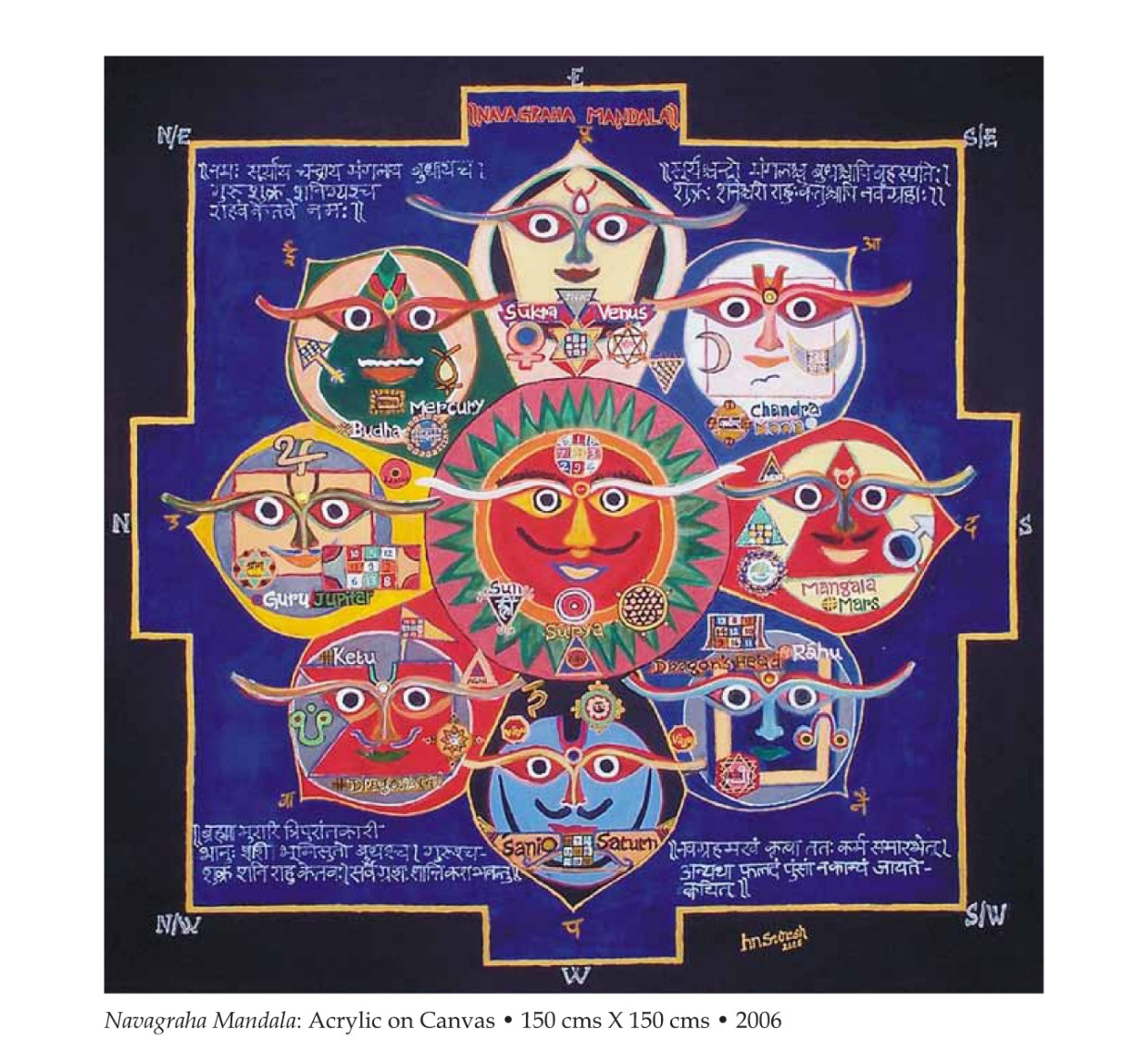 The Navagraha paintings by H.N. Suresh

Navagraha being an important concept of the temple culture of both South and North India, provides an opportunity for a connection between the makers and the North-Indian consumers of the Flagship store. A variety of resources makes the theme of Navagraha a wholesome experience to draw inspiration from.
The women of today are conscious about projecting their personalities with the clothes they choose to wear and the nine grahas inherently reflect different personalities and traits that cater to varied tastes.
The specifications of each graha acts as a guide and a base to develop motifs and layouts. Complete with a unique colour scheme and a particular geometry, it dictated the mood and look of the saris and provided tools to create with. Borrowing suitably from traditional designs and ideas was essential in maintaining authenticity. Explorations in interpreting temple carvings onto saris involuntarily helped in abstracting and drawing different elements of the paintings to meaningfully transform into sari designs.