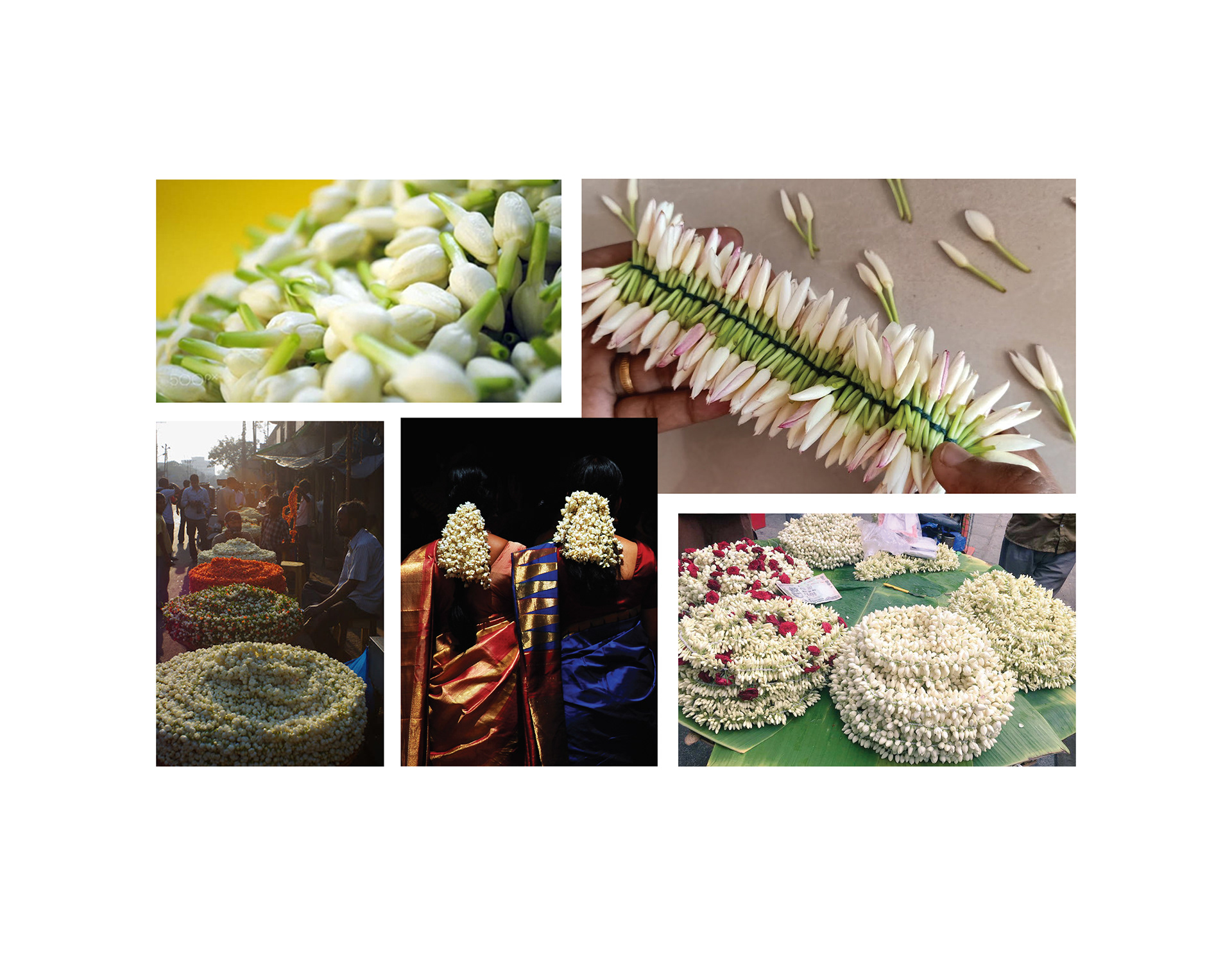 Malli moggu literally translates to 'jasmine bud' in Tamil. It is a centuries old motif that is still relevant to Kanchipuram today. Flower vendors sitting with huge baskets on the footpath are a common sight and the strong fragrance of jasmine is the most defining experience. Brides adorn rows of tied jasmine flowers on their hair. It is considered holy and is the most common offering at temples. It is more than just a flower being sold, it's a way of life- an art form that is inseparable from worship, local lore, and ancient and contemporary culture. The bud is in an oblong shape, tapering towards the stem. This form was translated and used as a motif in the kanjivaram silks for generations.
The Krishna Leela Paintings of the Varadaraja Perumal Temple have been estimated to be painted in the 14th and the 15th century. They strongly resemble the Lepakshi style with strong lines, sensuous forms and wide eyes. They are painted in subdued colours with a variety of natural tones of blacks, browns, pinks and yellows and have a strong emotive quality.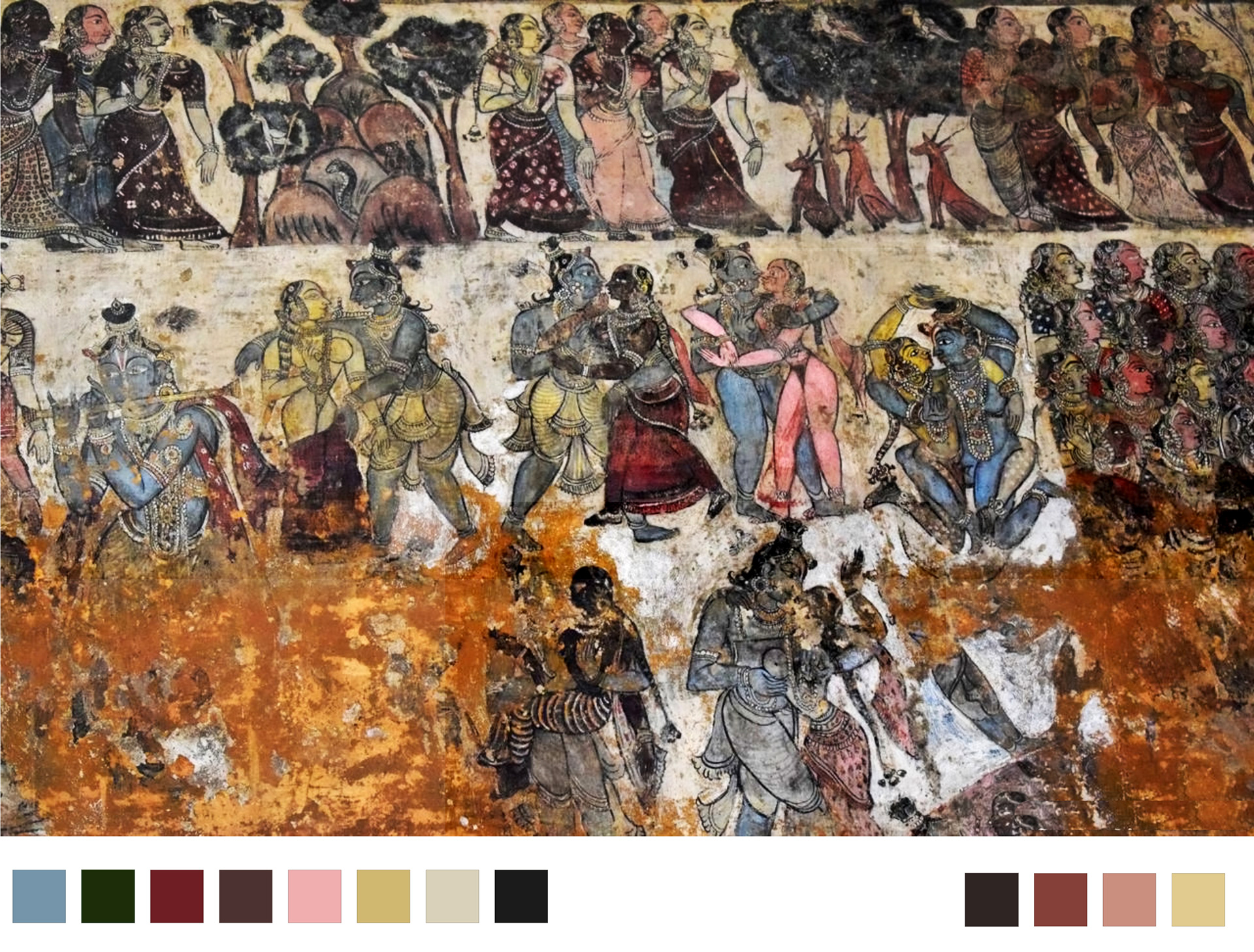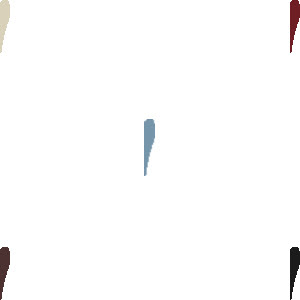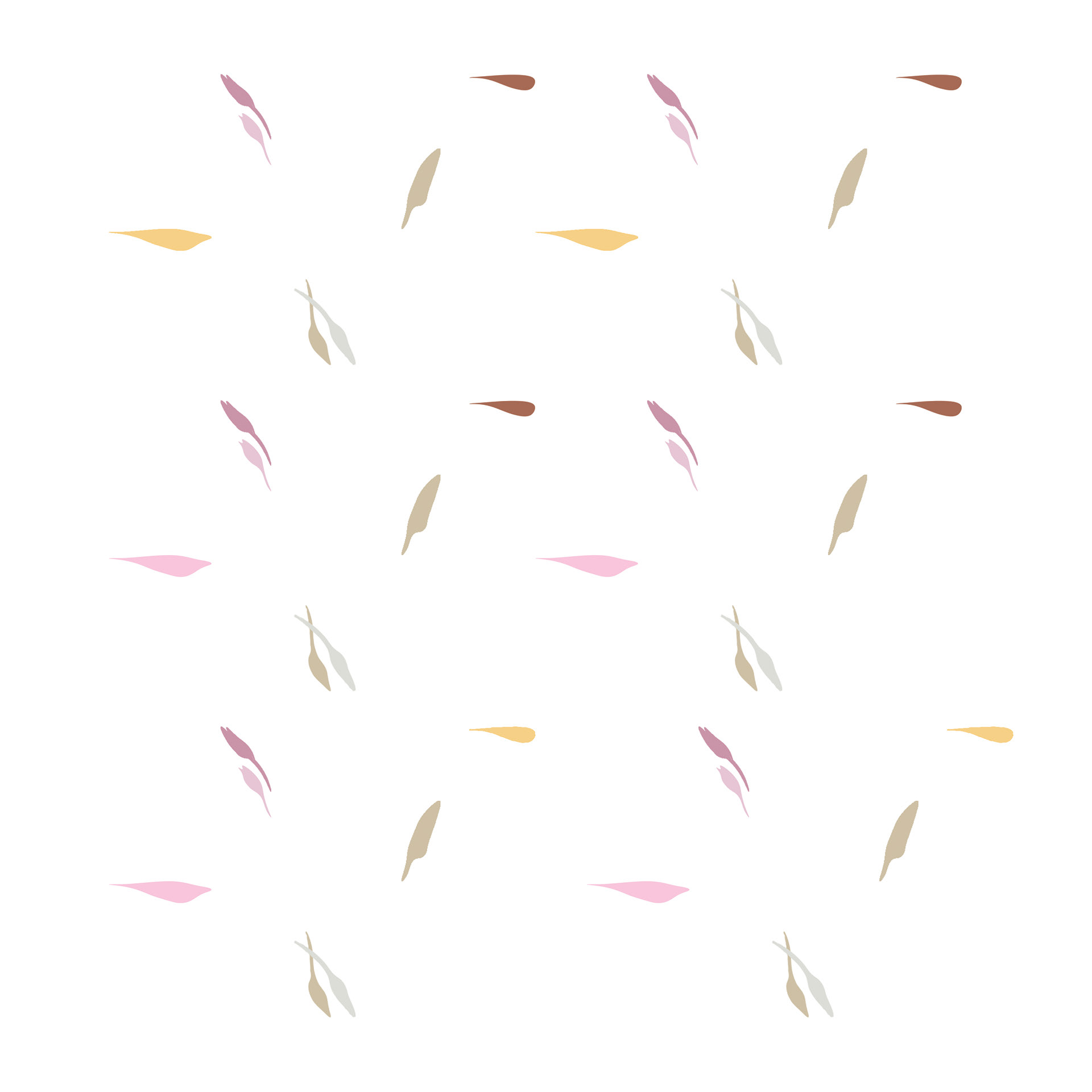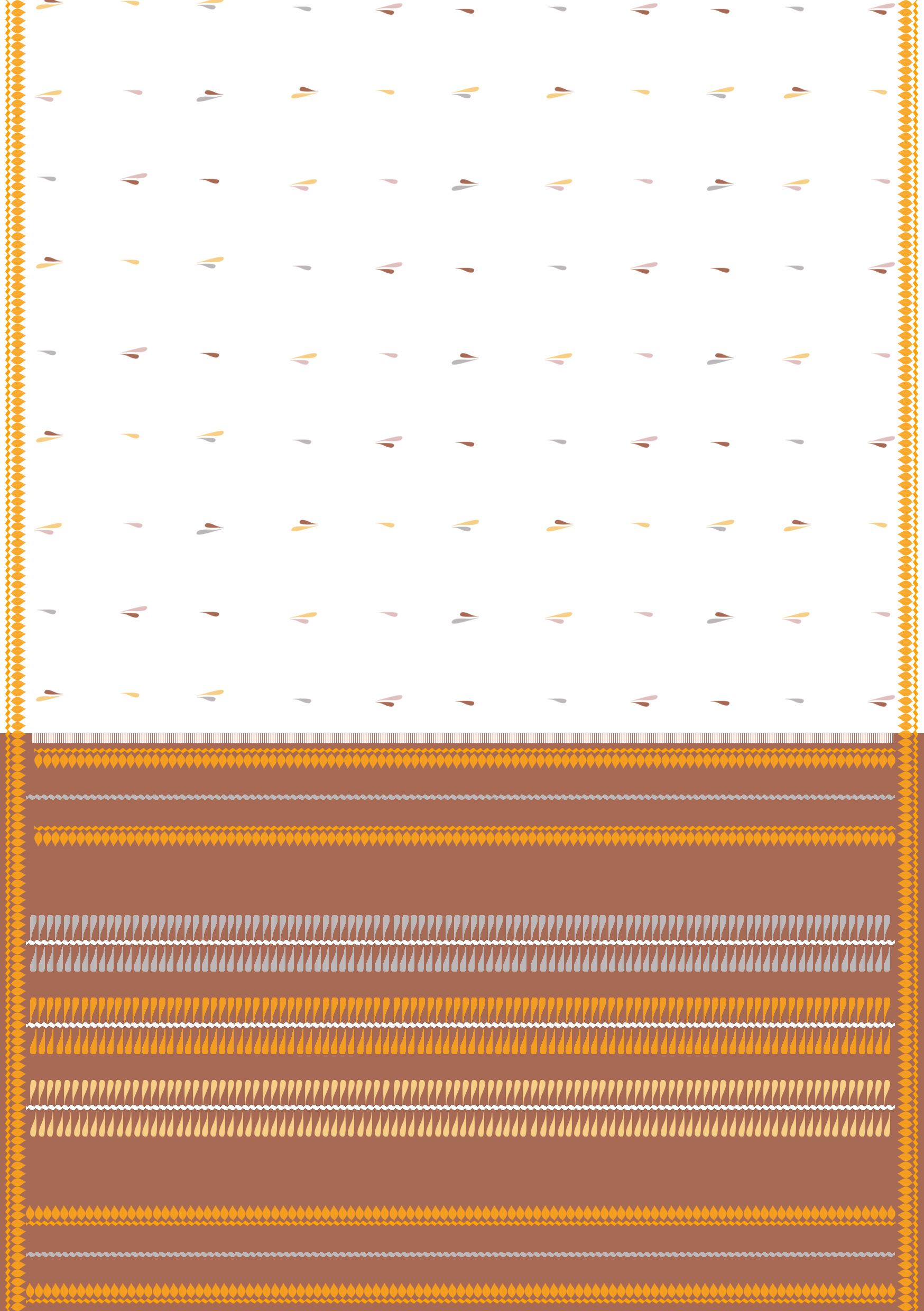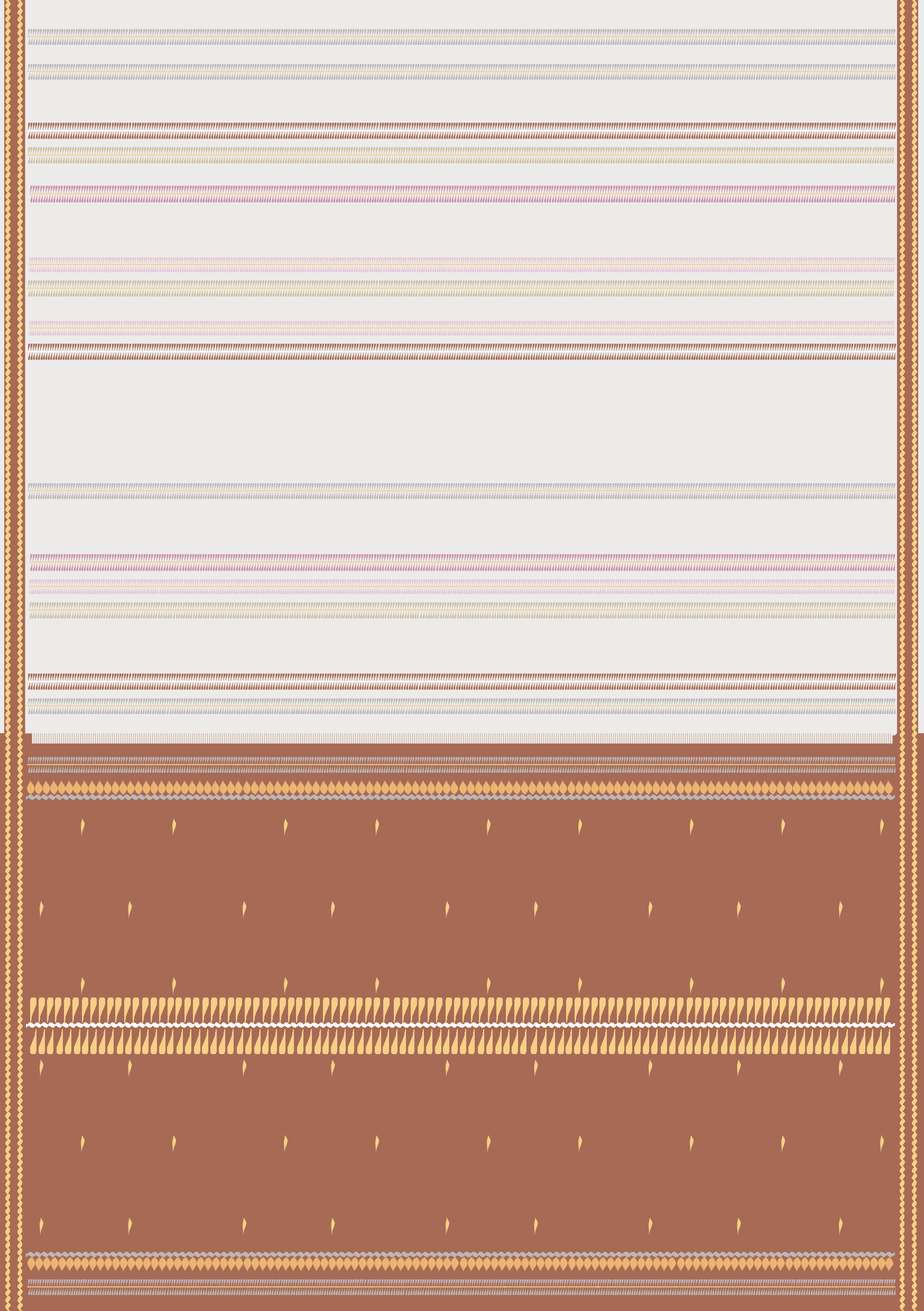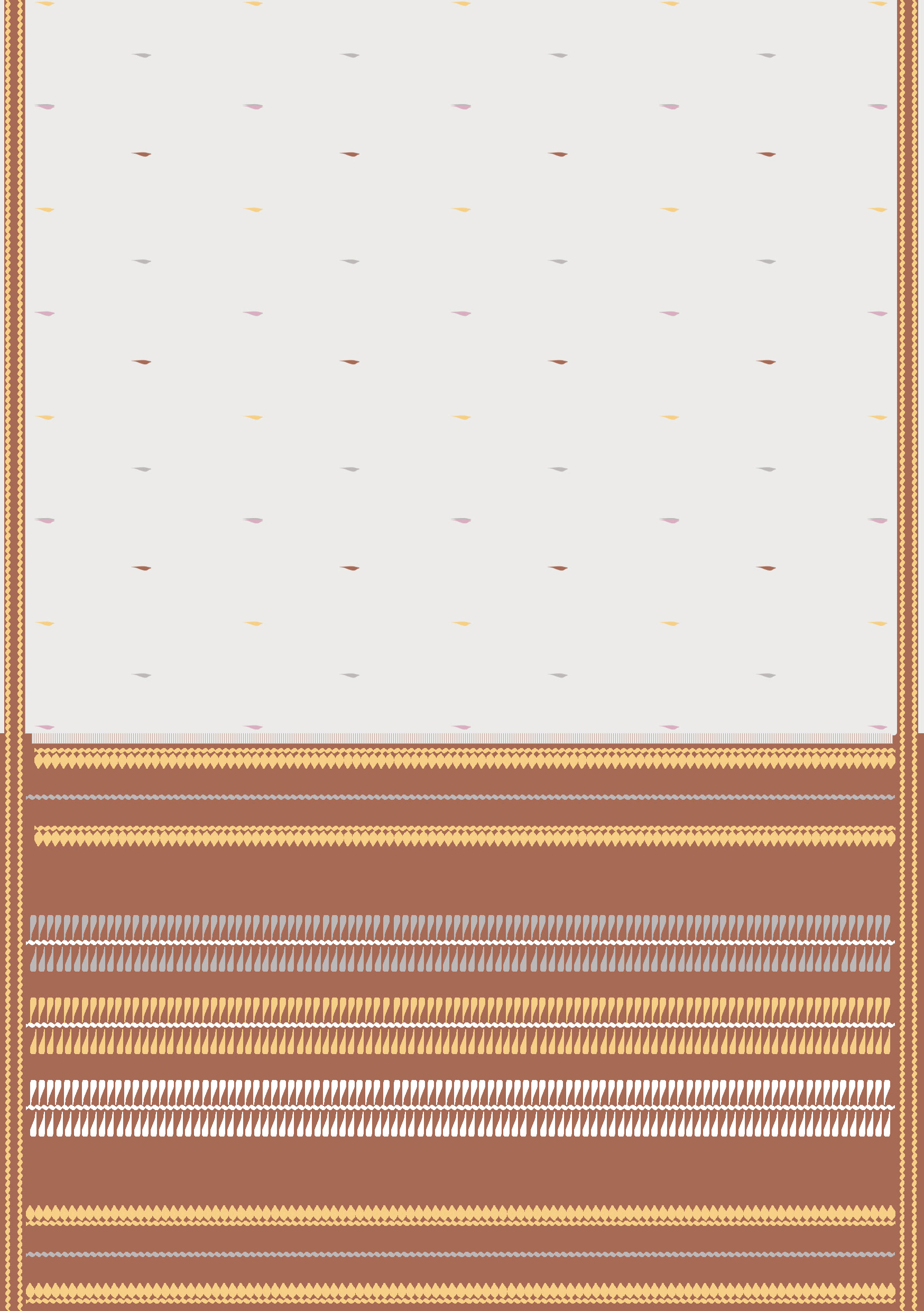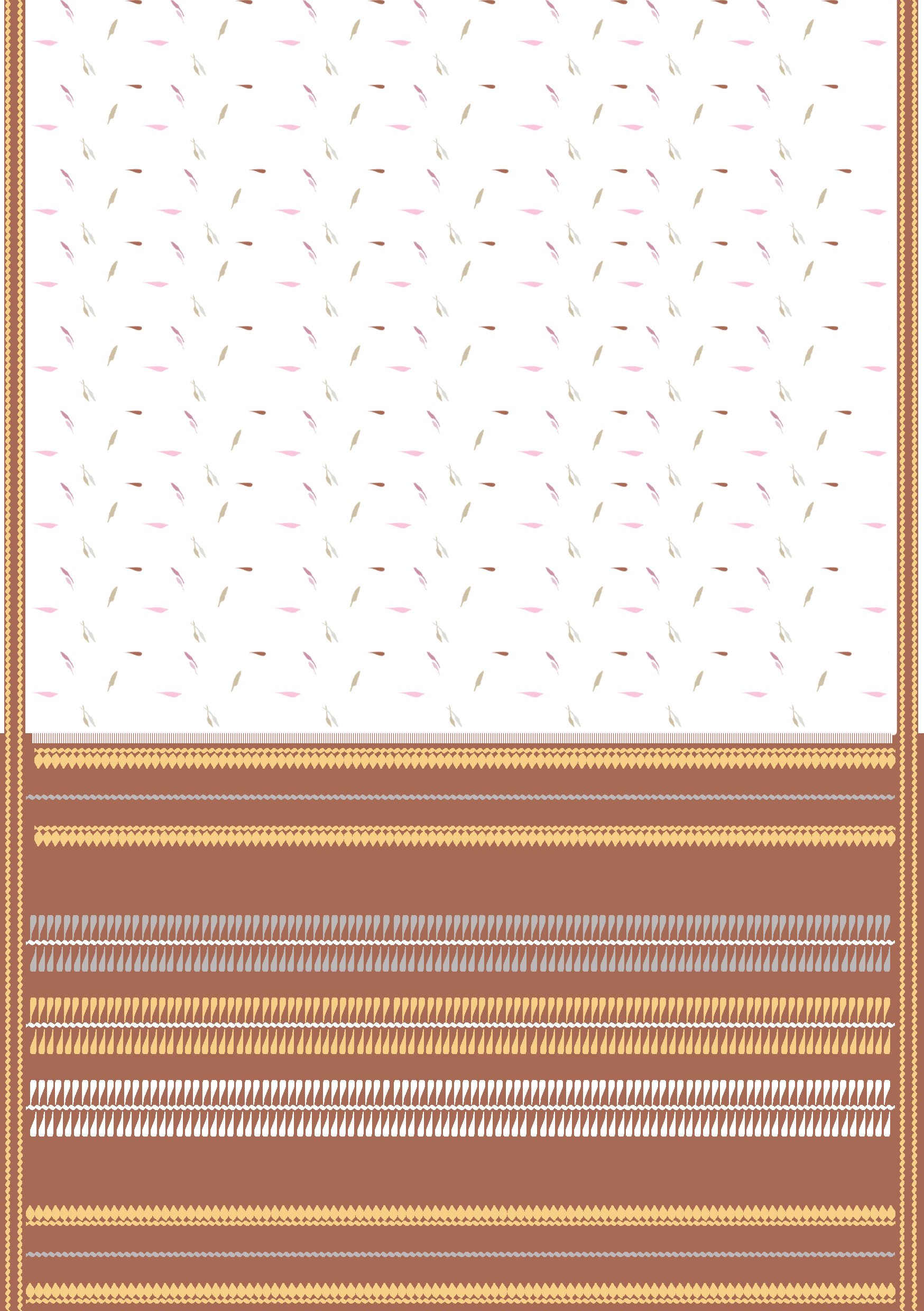 Visiting a dyeing unit showed me firsthand the effect of working with chemicals. Dyers at Kanchipuram work from 9 am to 9 pm inhaling toxic fumes, standing in bleached water barefoot. The calluses on their hands and feet are the only testament to the discomfort faced every day. It is part of their routine to soothe their skin with coconut oil after reaching home, only to return to chemicals the next day.