The journey of exploring alternate materials from common Indian kitchen wastes yielding a wide range of papers from natural materials with a variety colours and textures. In a world of rapid production and depletion of resources, can wastes become new raw materials? Can circular systems begin at home? In a quest for answers...
Surfaces made with old and dry curry leaves, flowers, sweet lime peels, betel leaves, carrot peels, radish peels & mint stalks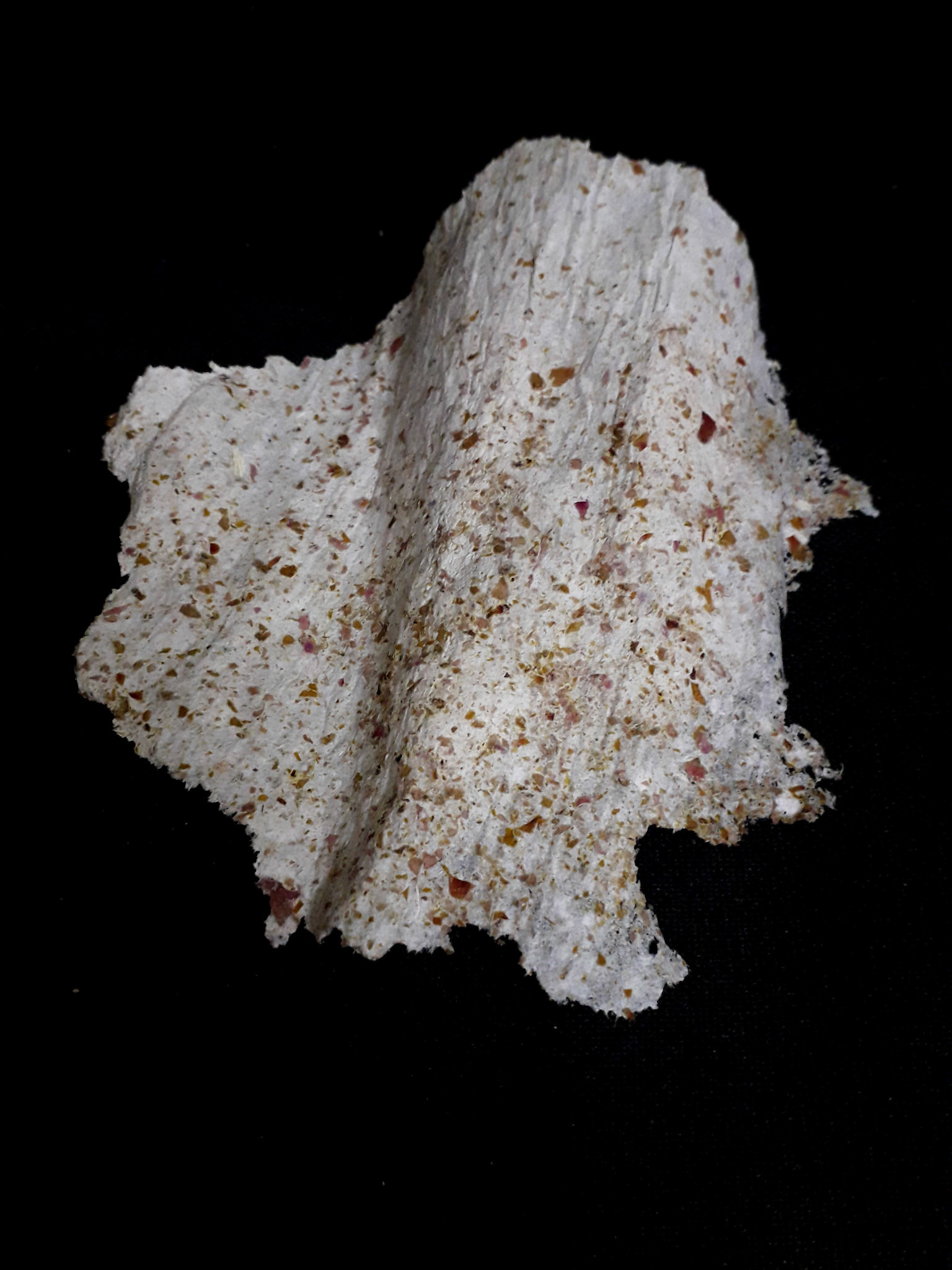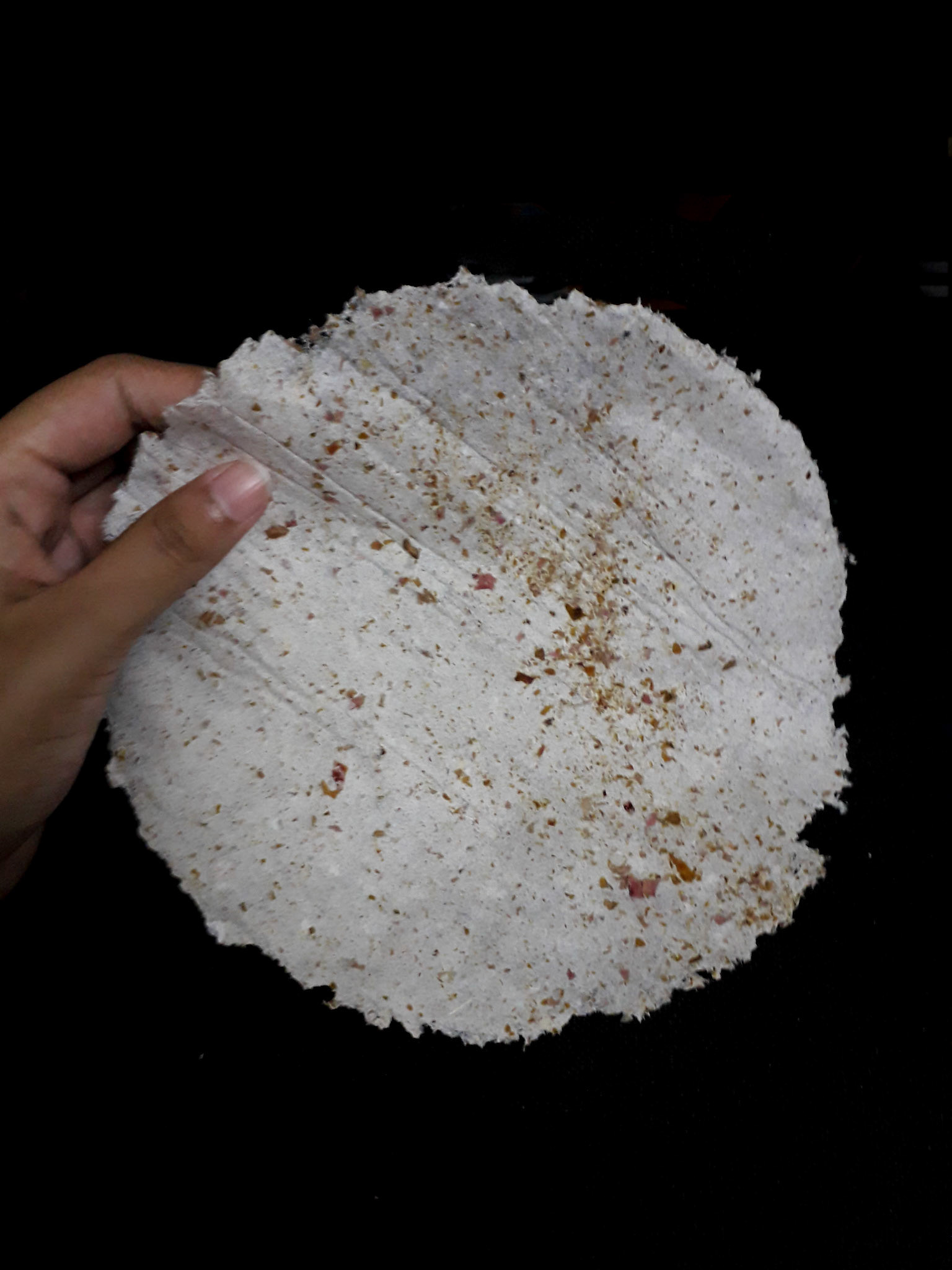 The first few batches started with recycling newspaper and waste copier sheets with the addition of wilted flower petals as embellishments. The challenge was also to find the right balance of water to pulp that would give a perfectly circular paper. All explorations were made with a sieve as a deckle and a mixer to make the pulp.
Changing each factor in the entire process yielded different results. Further explorations with different materials to transfer the paper onto while drying resulted in different textures. Methods of drying also played a role in the variety of qualities of material. Creating a range of thicknesses by controlling the amount of pulp in the colloidal solution was a repetitive process involving different senses.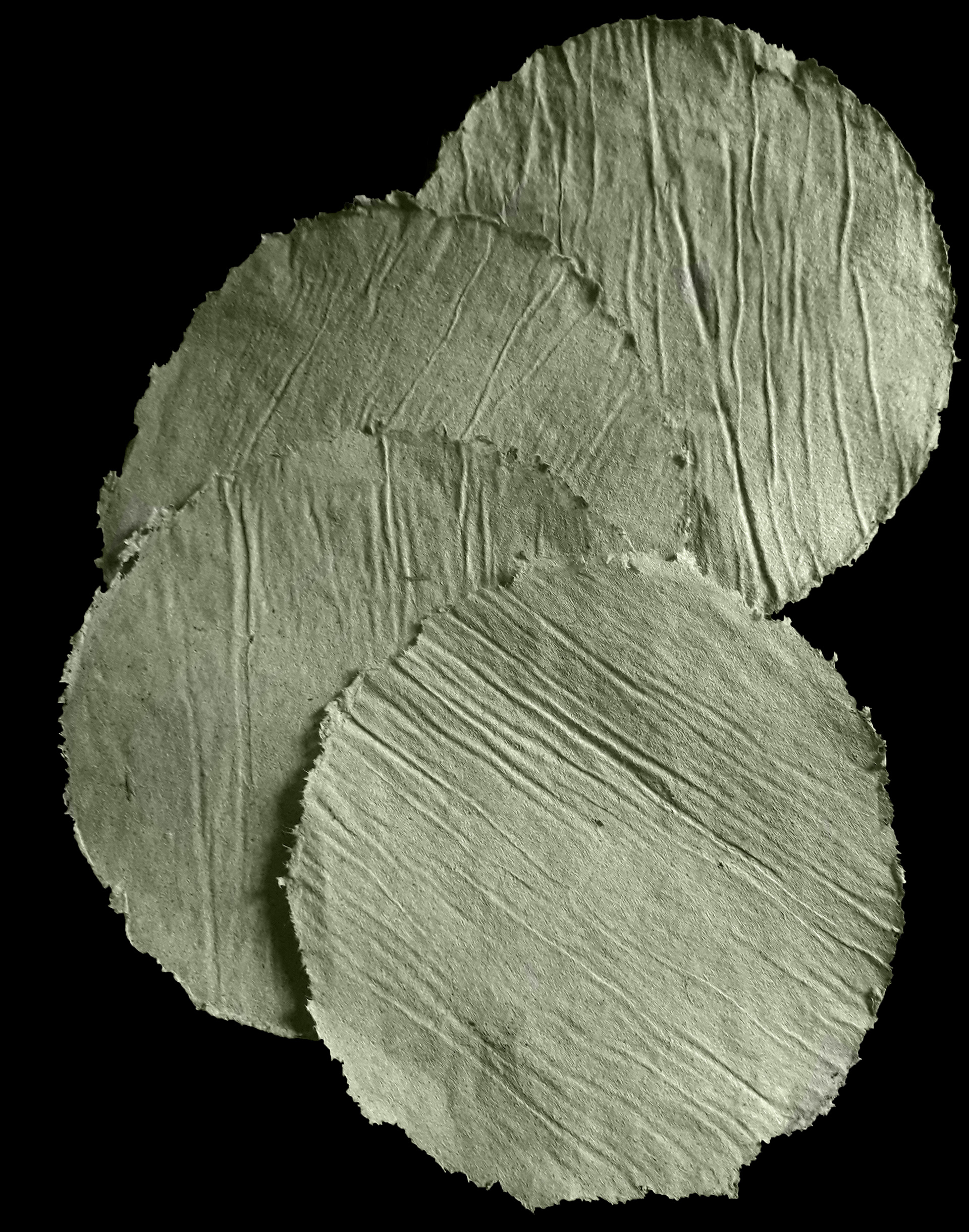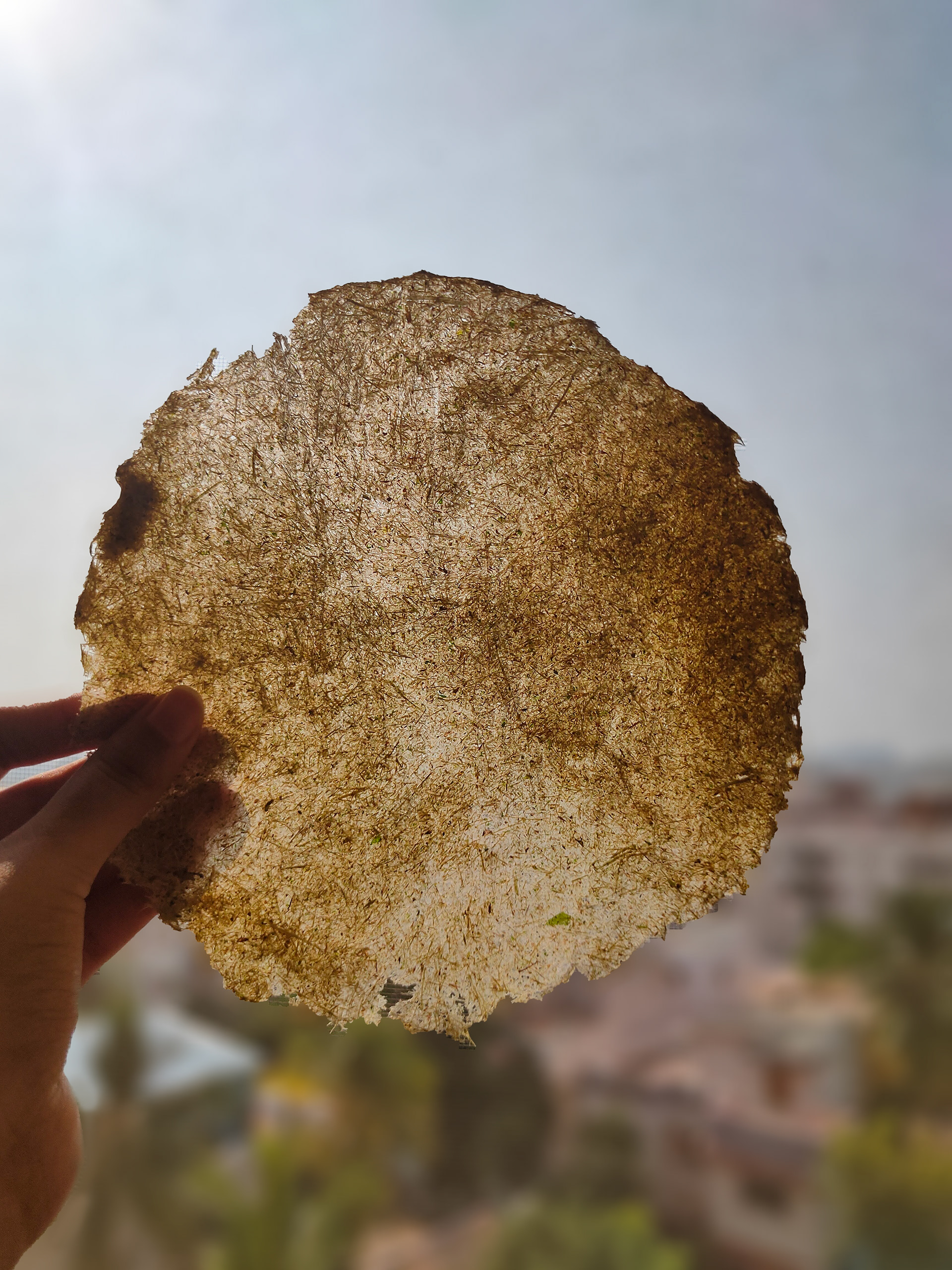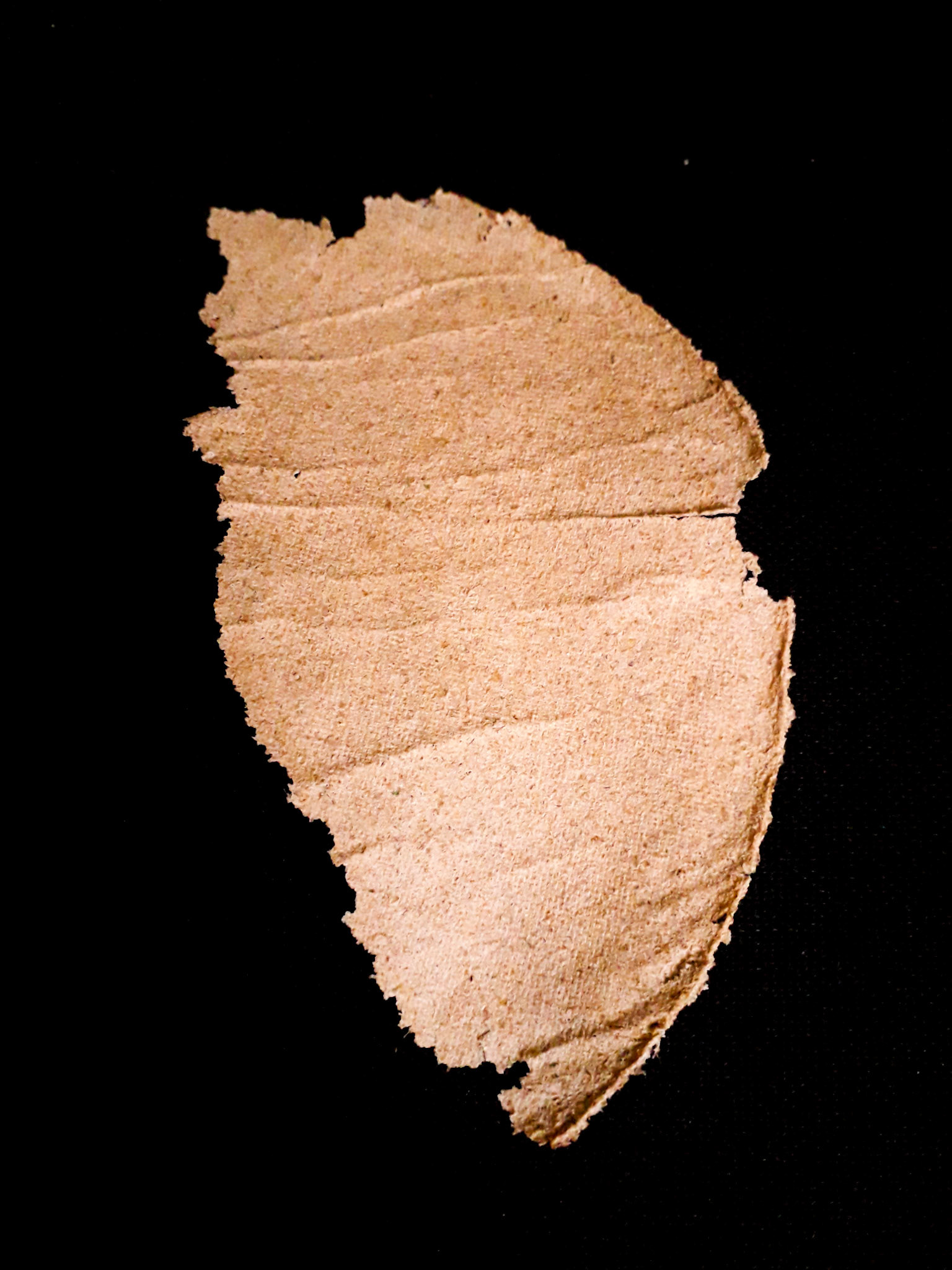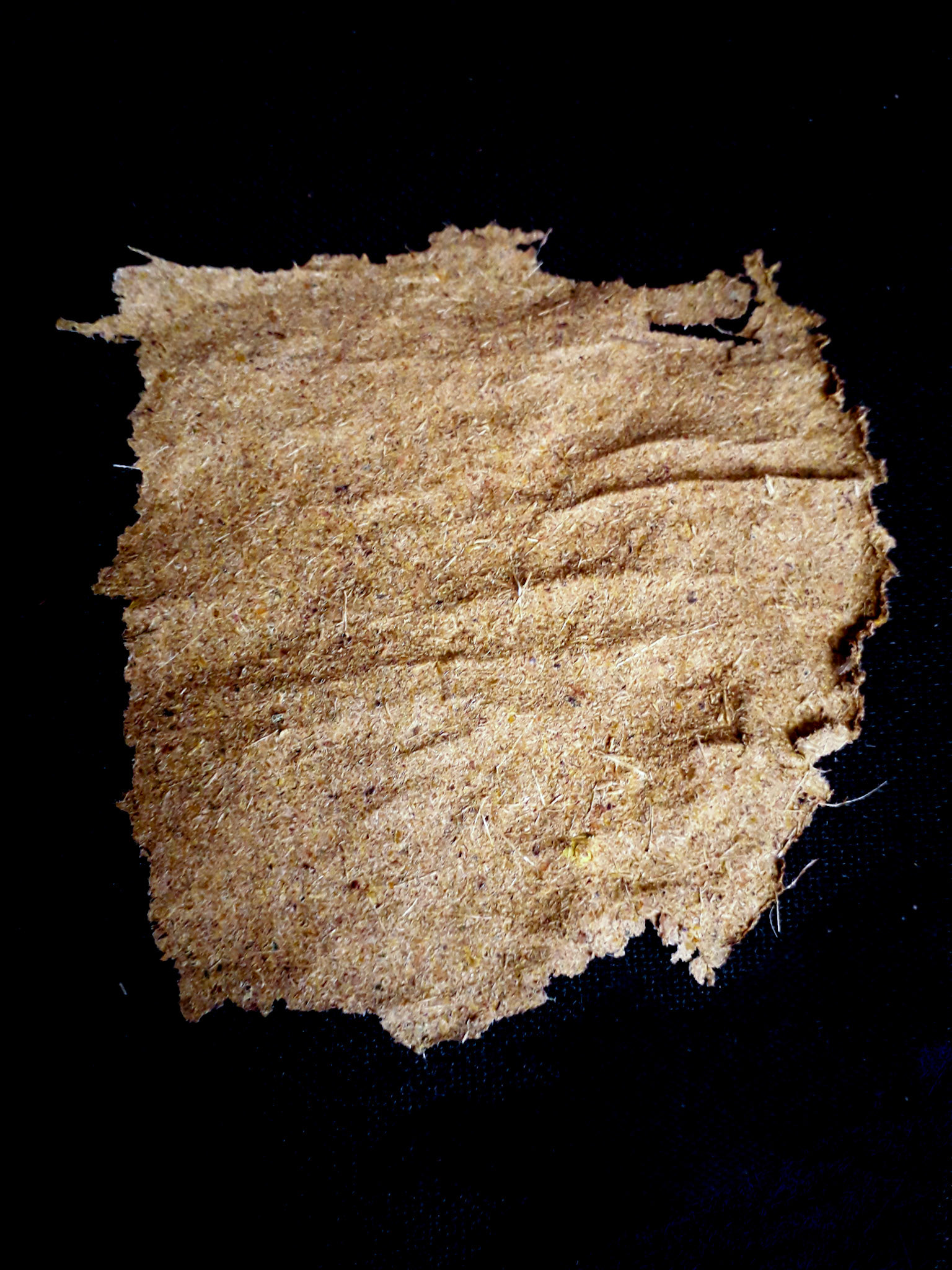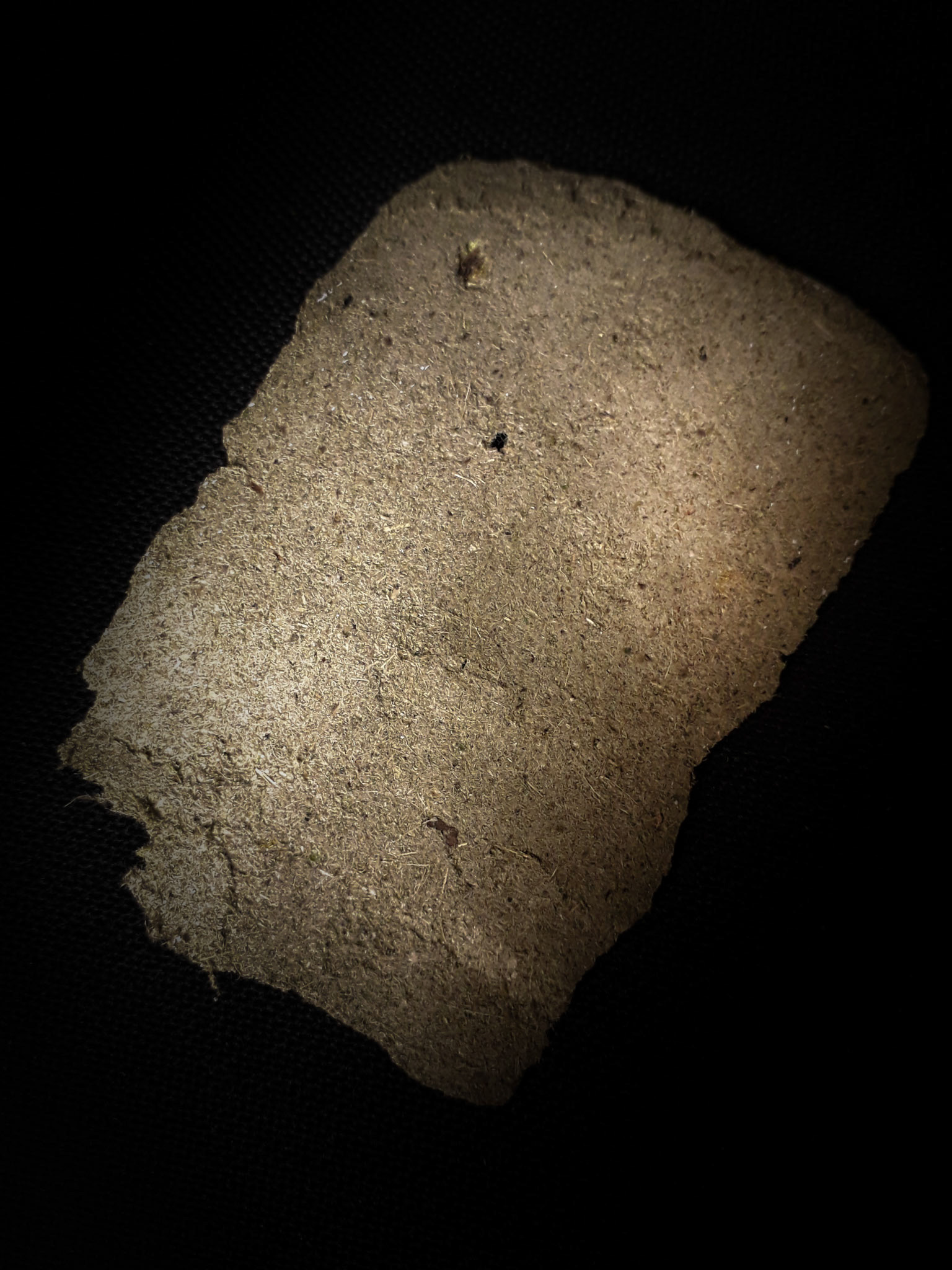 Failed results were a big part of the process